Why is Dubai the best city for business startups
As the leading city in the UAE, Dubai has grown to become a global business hub over the last four decades. Out of 198 global economies, the UAE ranked 11th in ease of doing business and 25th in starting a business on World Bank's 2019 ease of doing business report.
So, what makes Dubai the best city for business startups?
1. Secure and Safe Environment
The city's well-developed banking system allows foreigners to open businesses in Dubai and run them without worrying about security. 12 banks that featured on the 2017 list of Middle East's 50 safest banks were from the UAE and are specifically based in either Dubai or Abu Dhabi. Startups in Dubai enjoy quality and secure banking services provided by both international and local banks. Banks that operate here are backed either by reputable private groups, the government of UAE/Dubai or leading global banking institutions
2. Transport and Logistics Infrastructure
New businesses are setup in Dubai because the city is the main trading hub in the Middle East. With an intricate web of quality infrastructure, Dubai serves as a link to a market of over 2 billion people in Asia, Africa and the Middle East. The city is highly accessible. It is served by more than 120 shipping lines and 85 airlines fly to more than 130 destinations across the globe from Dubai. With zero trade barriers, quotas or exchange controls, its diverse import requirements provide new business setups in Dubai with numerous product supply and re-exportation opportunities.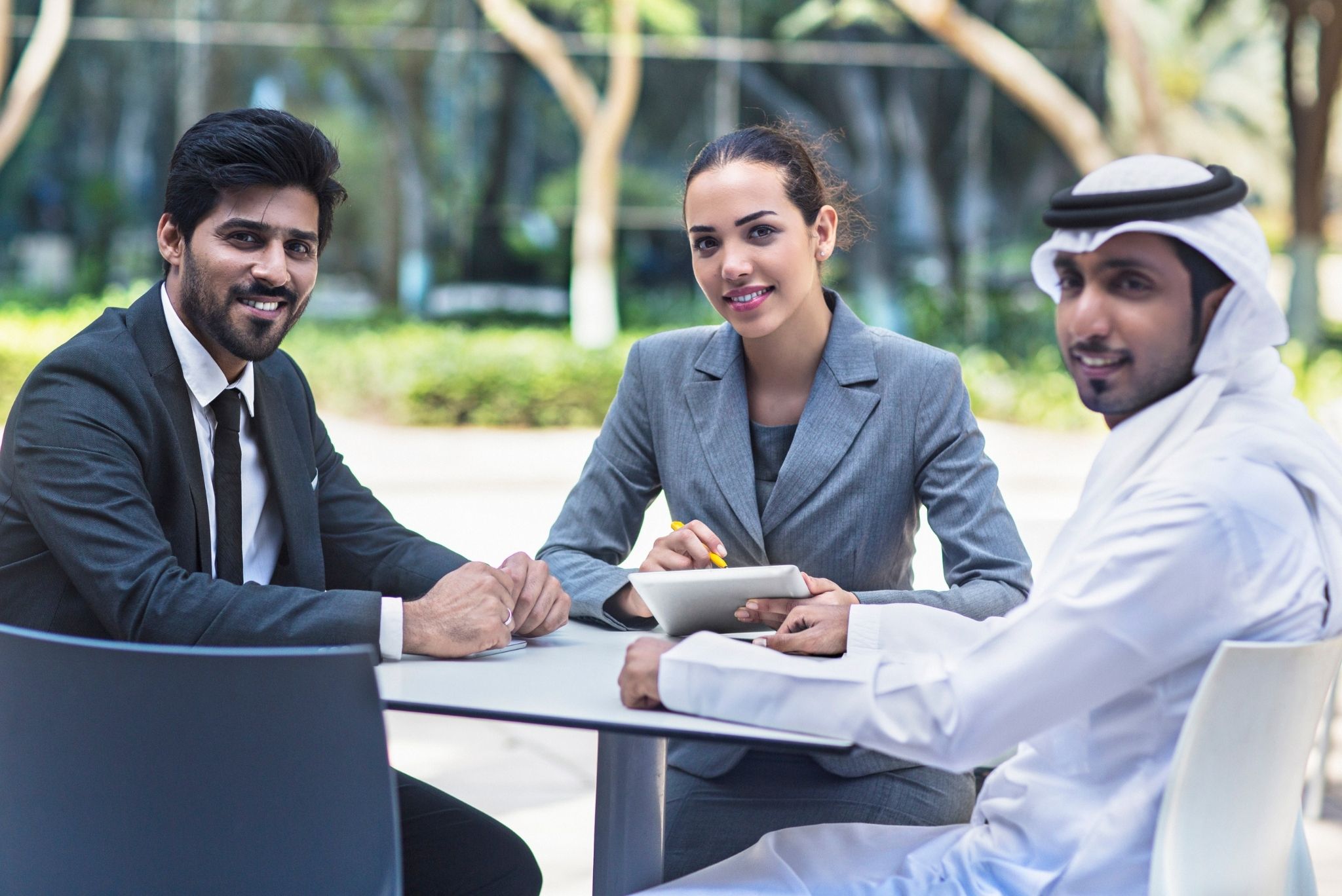 3. Numerous Free Zones
Dubai hosts up to 30 different Free Zones. Most foreign companies setting up businesses in Dubai consider doing it in these zones due to the tax-free environment, flexible ownership, and ease of incorporation. If you are looking to establish a presence in this region, engaging any of the business setup consultants in Dubai will make it easy for you.
4. Stable Exchange Rates
The United Arab Emirates Dirham (AED) is among the most stable currencies in the world.
Having been pegged to the US Dollar since 1973, the AED is favorable to all business setups in Dubai due to its stable exchange rate of 1 USD to 3.67 AED.
The stability of AED ensures that business startups in Dubai can transfer to their countries without worrying about exchange rate fluctuations.
5. Multicultural Environment
Dubai has a very diverse culture. Due to its economic growth, the city attracts people from all parts of the globe to work as qualified expatriates. The reasonable cost of opening a business in Dubai incentivizes investors from all over the world to establish businesses in the city. This modern-day immigration has created a multicultural environment that is ideal for startups.
6. Friendly Immigration Laws
Dubai has an expatriate friendly visa regime that makes it easy for business owners and their employees to secure residency. Residency typically lasts 2 to 3 years and it is easily renewable.
Dubai offers numerous opportunities for startup businesses to thrive. Compared to other global economies, business registration in Dubai is a relatively straightforward process. Foreign investors enjoy zero corporate taxation and ability to repatriate 100% of the profits. Setting up a business in Dubai is an easy process if you have the proper guidance. Engaging with Decisive Zone can help your startup to get up and running without headache. Contact us now  at +971 4 581 3618 or hello@decisivezone.ae to book a free consultation