The beauty business is booming in the Middle East, with industry reports indicating that the market was worth $34.9 billion in 2019. This marks an 8% increase over last year, and these numbers are expected to rise. It's estimated that the market will be worth $43.4 billion in 2022. Salon business in Dubai, UAE is also likely to see an increase in the market share. Dubai is amongst the early ones to adopt new beauty treatments or hair treatments that are introduced globally. If you are interested in starting a beauty salon, you must obtain a salon license in Dubai.
Opening a beauty salon in Dubai is thus likely to be a pragmatic move for entrepreneurs wishing to tap into this fast-growing industry. But there are some important points to consider first before starting a salon business in Dubai, UAE.
Also read: Step by step process to get a restaurant license in Dubai
Types of Salon Licenses in the UAE
There are three types of salon licenses:
men's salon license
women's salon license
children's salon license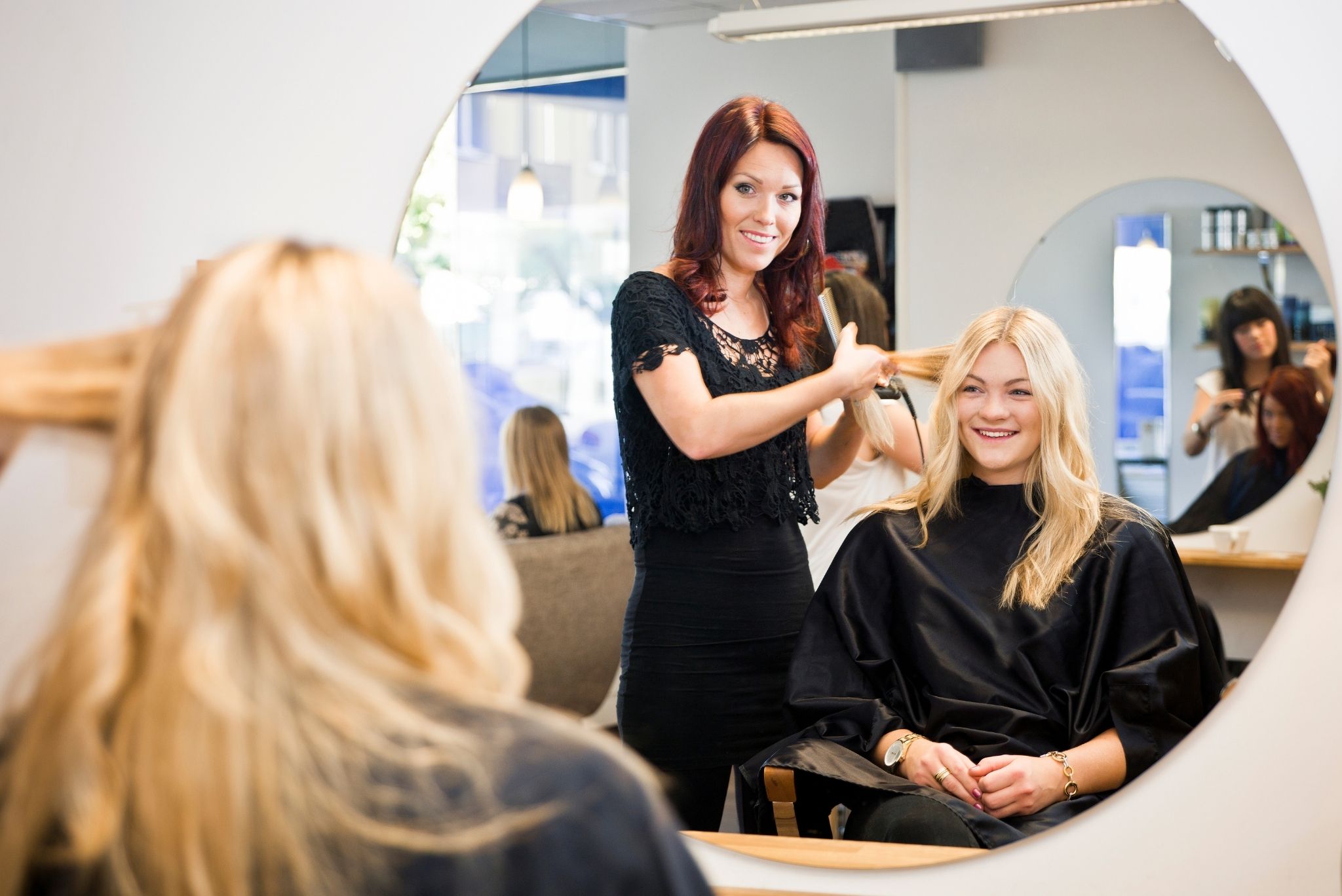 Each qualifies your business to offer specific haircare and cosmetic services, including but not limited to haircuts, hair trims, hair dyeing, and other hair treatments, make-up, facial treatments, hair removal, and manicures/pedicures.
The process begins by starting your free zone or DED application. Opening a salon, in a free zone or mainland, requires a license from the free zone or Dubai Economic Department (DED), respectively. 
Documents for license approval
Passport and visa copies of all partners in the business.
Proposed name of the salon (which is subject to free zone or DED approval). 
Also read: Do's and don'ts of naming your business in the UAE
Select a location
After the free zone or DED grants initial approval, the business owners must secure an appropriate location for the salon.
The location has to get approval by the Planning Department of Dubai Municipality. It has to meet the infrastructural standards specified by the Public Health & Safety Department. 

Layout requirements
The salon space must have sound construction.
The ceiling should be at least 2.3 metres high
1-metre distance between multiple hairdressings and makeup chairs
0.5-metre distance between multiple manicure/pedicure chairs.
There must be a 0.5-metre distance between the chairs and any walls.
The minimum area required for a two-chair salon is 3 metres by 4 metres. 
There must be separate areas for different beauty treatments.
Whether it's hair removal, facials, or body treatments, each area should be at least 6 square metres with fitted walls with a washbasin located within, or close to, the facials room.
Any service that results in the emission of harmful vapours must be carried out in a well-ventilated room for the safety of both staff and clients.
It is also mandatory for salon owners to provide adequate ventilation, exhaust fans, and lighting throughout the premises.
Beauty salon must have a water heater.
The materials used for the interior walls, the roof of the salon must be fire-proof.
Salon owners must maintain a signboard at all times. 
Furniture used should be comfortable, free of cracks and rust, and made of materials that can be cleaned and disinfected. 
Submit all documents
After ensuring the space meets these minimum requirements, you may enter into a rental agreement and submit the contract and Ejari number to the free zone or DED. 
Approvals from the Department of Dubai Municipality, Planning Department of the Dubai Municipality and Health and Safety Division of the Dubai Municipality should also be submitted. 
Decisive Zone helps you to get salon license in Dubai, UAE
We will guide you right from choosing the activities you can include in your license to getting salon layout approvals to getting the final approval for your salon business license.
Our expert guidance will benefit your business right from the start. 
Contact us now to book a free consultation with our business setup consultants.