5-step guide for setting up a business in Fujairah
The United Arab Emirates (UAE) has undergone major reforms in the last few years. Not only has the country became more accessible to tourists and expats, but more importantly, to local and international investors as well as budding entrepreneurs.
The government's improved business policies continue to empower entrepreneurs to set up business at a faster, more convenient rate. Hence, startups and SME's in the country are evidently on the rise.
If you are considering starting a business in the UAE, not only is your timing perfect but your options are endless, especially when choosing the right licensing option and jurisdiction for your business model. One of the most popular routes for entrepreneurs today is setting up a company in the emirate of Fujairah. Why? Because the business setup process in the emirate is incredibly easy. Plus, it's a cost-effective choice for aspiring entrepreneurs.
There are three free zones in Fujairah: Fujairah Free Zone Authority (FFZA), Fujairah Creative City (FCC) and International Free Zone Authority (IFZA). Incorporating your business in one of these free zones gives you the right to own 100% of your company and exempts you from corporate and income taxes, among other benefits.
Of course, there are some restrictions that come with a free zone business setup. As a free zone company, you are only allowed to conduct business within the jurisdiction. This is where a Fujairah mainland licensing option comes in. Choosing Fujairah mainland grants you access to the entire UAE marketplace, giving you a wider arena to grow and thrive locally and even internationally.
Now, to give you an understanding of where and how to start, here's a quick five-step guide for setting up a business in Fujairah: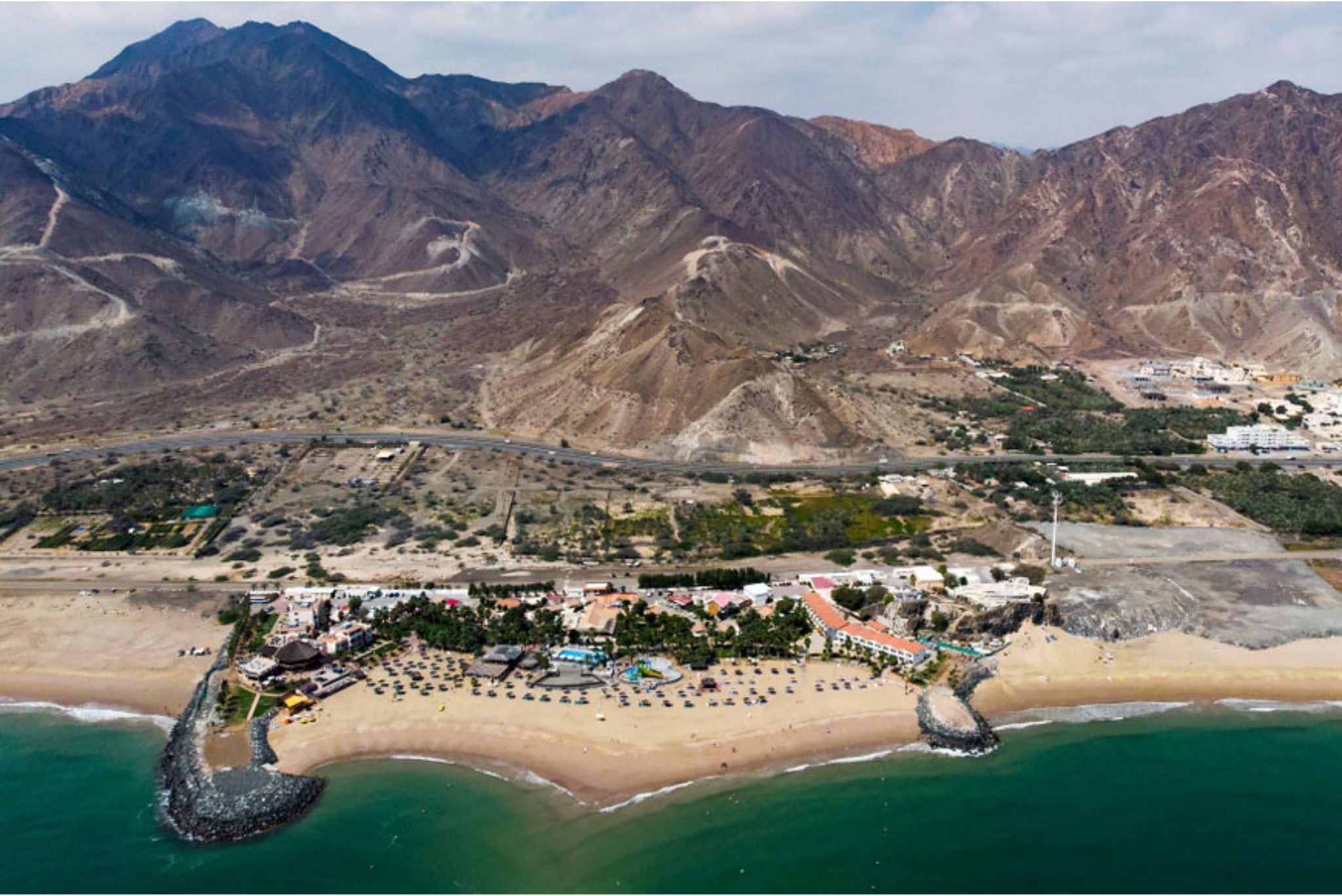 1) Determine your business activity
Before you can determine your business activity, you must already have a business plan, which clearly defines your business model. The good thing about setting up a business in Fujairah is that almost every kind of business can be set up – from consultancy, creative, and media sectors to trading and manufacturing industries. However, identifying the right business activity for your business can be a challenging task, especially when you are new to business setup. That is why it pays to seek the expertise of a company formation specialist at Decisive Zone to help you make the right decisions right from the outset.
2) Choose a trade name and apply for a business license
The next step is choosing a unique trade name for your business. It's imperative to note that there are certain limitations and restrictions in selecting a trade name. A company formation specialist can provide you with the specific guidelines in naming your company as well as liaise with the authority for its approval. Once you receive the trade name approval, you can apply for a business license.
3) Choose an office space
Depending on your business activity, you may or may not require an office space when setting up a business in Fujairah. The rule is pretty straightforward. If your business involves manufacturing or trading export and import goods, then you not only need an office space, but a warehouse as a requirement for conducting such kind of business. But if your business falls under service or consultancy license, then you don't necessarily need an office space.
4) Submit legal documents to relevant authorities and get pre-approvals
Just like all government formalities, it is mandatory to submit all the necessary documents required by the authorities. Bear in mind that there are specific business activities that would also require external approvals. In this case, consult with a company specialist at Decisive Zone who can guide you at every step of completing your documents. Because the first thing to avoid at a crucial time of incorporating a business is redoing the hefty process. Therefore, working with Decisive Zone will save you your most valuable asset—time.
5) Apply for visas
Once all approvals are secured, you can now apply for your visas. Applying for visas will entirely depend on your need at this point. One major takeaway of working with Decisive Zone is that they will make your life easier. The business setup experts at Decisive Zone will make sure your requirements are in place by providing high-calibre PRO assistance.
6) About Fujairah
Fujairah is the only emirate among the seven emirates located on the eastern coast of the UAE along the Gulf of Oman. Because of its vital positioning on the map and international shipping routes, the influx of investors from neighbouring Gulf Cooperation Council (GCC) countries, Europe, Africa, and Asia are hard to ignore.
Fujairah is the appropriate place to establish almost any kind of business. It has so much to offer to foreign investors and local entrepreneurs because of its unique advantages and highly convenient business setup processes.
Ultimately, all you need is a company formation specialist from Decisive Zone who will happily guide you on your business incorporation journey from start to finish.
Contact us now  at +971 4 581 3618 or hello@decisivezone.ae to book an appointment.