As the growing startup sector in Dubai and the wider UAE creates more opportunities for women entrepreneurs, it's an important time to recognise some of the top women who have paved the way with their innovative contributions whilst navigating and overcoming gender-based challenges. Building on their experiences, the next generation of women entrepreneurs will continue to flourish in the region's startup sector.
Ishwari Srichand Tourani
She is about 86 years old and she's lived in Dubai for over 60 years ago. Suffering significant economic losses in a post-partition India, Tourani and her husband moved to Sharjah in search of better fortunes, and a new base for his father's trading business. Unbeknownst to most, it was Tourani who managed the operations of her husband's business, whilst he remained its front face. Initially, it was an isolated life, with limited opportunities for socializing, and she notes the particular burden women face managing both a family and professional responsibilities, relying on multitasking skills to balance both.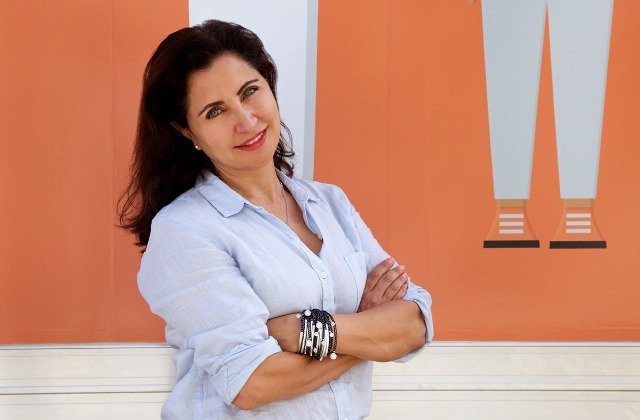 Joy Ajlouny
She is the cofounder of Fetchr, Dubai's leading digital shipping and delivery service. Her $11 million app has made it possible to ship deliveries using phone locations without relying on fixed mailing addresses. She's often stated that tech entrepreneurship as the most challenging, yet rewarding life change and career switch she's ever made. When discussing her successes, she also notes the double standards she and other women face. For example, personality traits such as assertiveness and creativity, signs of keen business sense for men, are instead dubbed aggressive and problem-causing. She draws her inspiration from other historic trailblazing women, such as Eleanor Roosevelt, and her own mother, a Palestinian refugee.
Nyla Khan
Indian expatriate Nyla Khan is a young education entrepreneur who runs Kids World Nurseries, a network of Montessori schools across the UAE. At only 27, she is also co-founder of Mira Partners, a tech-focused education start-up, with her mentor and education innovation professional, Christine Nasserghodsi. With a joint undergraduate background in child development and gender studies and extensive global work experience as an educational consultant in areas as diverse as anti-sexual violence training, to public relations, Khan believes that learning is the key to transformative change. With three nurseries up and running, Kids World Nurseries is already worth currently worth $2 million, and she plans to open several more over the next decade.
Lana Zaki Nusseibeh
She is the UAE's Permanent Representative to the United Nations and the first Emirati woman delegate to the international peacekeeping organization. Appointed to this posting in 2013, in 2017 she also became President of UN Women. Upon acceptance of the role, she highlighted that the UAE's constitution honours equal rights for men and women, stressing that as a foundational tenet of a just society. Prior to this role, her career included an impressive tenure in peace and securities work as an analyst with the Gulf Research Centre and a UNESCO consultancy.
To learn more about how to launch your business as a woman entrepreneur, contact Decisive Zone at [email protected] to help your dream of starting a business come true.