As the capital of the UAE, to set up a business in Abu Dhabi has its advantages. It has cultivated a conducive environment for startups and SMEs over the years. At present, it is also home to some major international brands currently headquartered in the Emirate. 
Abu Dhabi's economy has long been recognised for prospering in the oil industry. It has recently positioned the UAE at the sixth spot in global oil and gas reserves. Additionally, its effort to expand its revenue in non-oil sectors extends far and wide to accommodate diverse investments locally and internationally. This shows that now is the best time to set up a business in Abu Dhabi- the capital of the UAE.
Major jurisdictions to set up a company in Abu Dhabi
Abu Dhabi, just like the rest of the seven Emirates, offers lucrative company formation solutions to the current and emerging industries of today. If you are planning to set up a business in Abu Dhabi, here are the major areas where you can incorporate your company.
1. Abu Dhabi Global Market (ADGM)
The Abu Dhabi Global Market (ADGM) is a globally recognised International Financial Centre with its own civil and commercial laws. It officially opened in 2015 and is located on Al Maryah Island. ADGM consists of three independent authorities. Registration Authority, Financial Services Regulatory Authority (FSRA) and ADGM Courts––that provide a regulatory framework and ensure a sound legal jurisdiction for all businesses. 
There are three categories of businesses that can be set up in ADGM––financial business, non-financial business, and retail. Financial business covers a wide range of activities such as banking, insurance, wealth management, asset management and capital market. While non-financial business includes professional services, corporate, family business, startups, and associations. Furthermore, the retail industry in ADGM takes on-board international brands and luxury boutiques that largely contribute to the vibrant lifestyle that ADGM has well achieved.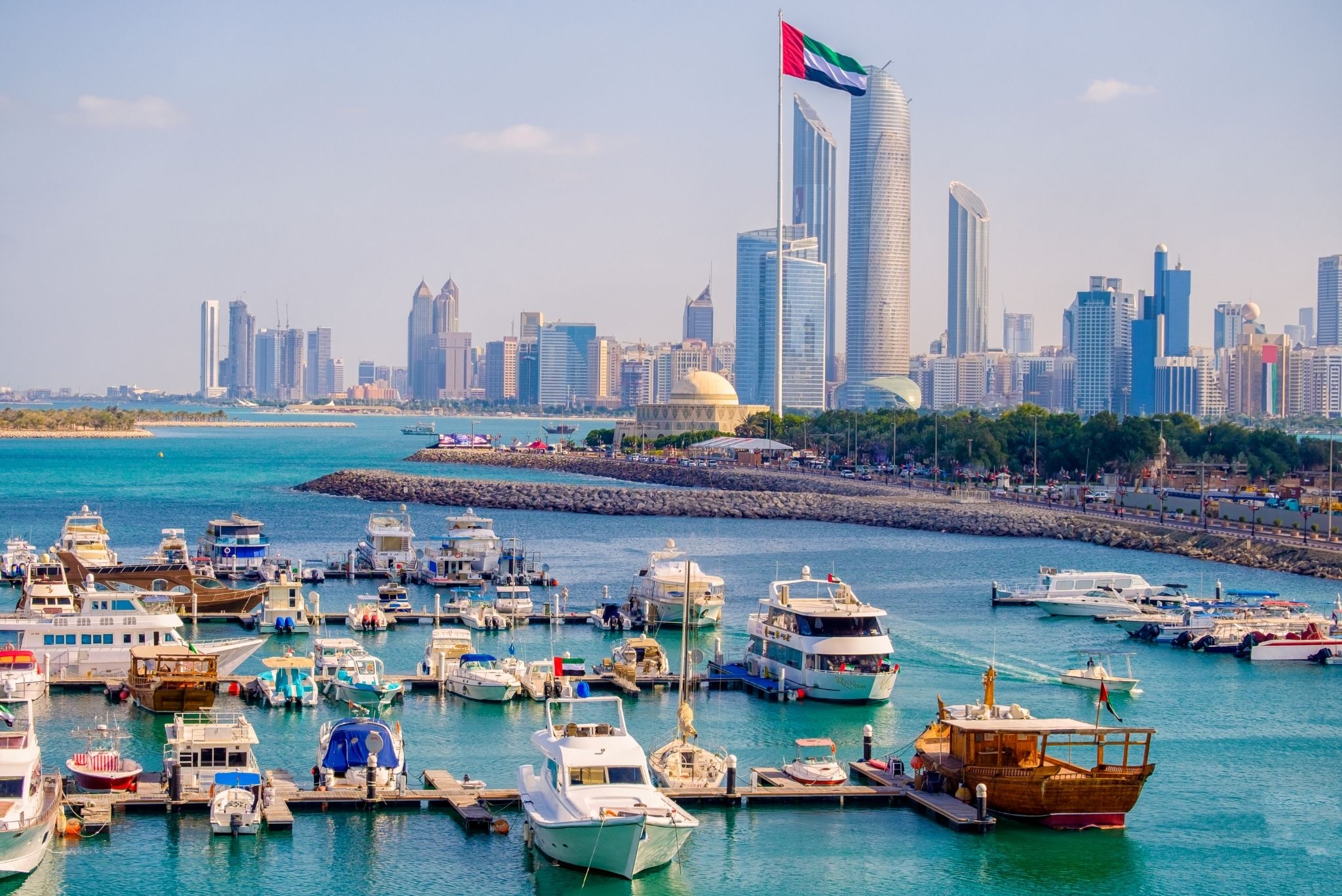 2. Abu Dhabi Airports Free Zone (ADAFZ) 
A subsidiary of Abu Dhabi Airports Company (ADAC), Abu Dhabi Airport Free Zone (ADAFZ) was established to accommodate businesses in industries such as aviation, cargo and logistics, engineering, pharmaceutical, and more because of its strategic location. Its strategic location is one of its main advantage. It making export and import of goods convenient at a 24-hour, non-stop airport service. The free zone spans throughout five business clusters around Abu Dhabi International Airport––Logistics Park, Business Park, Destination Village, Al Falah Free Zone, and Airport City. It also offers all types of office solutions from warehouse units and commercial office spaces to fully furnished business centres and land and plots for lease. 
3. Masdar City Free Zone
Since its establishment in 2006, Masdar City or Abu Dhabi Future Energy Company has become one of the world's leading sustainable urban developments and a global leader in renewable energy. Within Masdar City is Masdar City Free Zone where startups, SMEs, and multinational companies thrive harmoniously in an environment that promotes innovations and clean technology. Aside from the usual free zone benefits, Masdar City provides exceptional advantages to businesses that reinforce a high level of innovation and sustainable business operations: 
launching point into local, regional, and international markets
a critical mass of sector knowledge and talent innovation ecosystem
R&D hub with the potential to partner with the Masdar Institute of Science & Technology
Highly cost-effective licensing and office space

4. twofour54
A free zone dedicated to the media sector, twofour54 is where like-minded entrepreneurs come together to create a community that champions collaboration and industry knowledge sharing. Media Zone Authority Abu Dhabi is the regulatory body responsible for overseeing all aspects of the free zone from licensing to compliance. The business ecosystem of twofour54 maintains its media-based core, offering unique benefits: 
on-site vocational media training academy and tailored courses
world-class studio production and post-production facilities supported by technical staff ready to hire during production
status of a free zone with the ability to bid, contract, and receive payments directly with UAE government entities
strong IP protection framework
state-of-the-art infrastructure, uplink, and fibre connectivity to the buildings
twofour54 Briefing Room – a first-of-its-kind online portal and new business tool where twofour54 partners access to hundreds of business brief and exclusive access to Abu Dhabi Government tender briefs
A dedicated freelance relations team to facilitate and connect the twofour54 freelance pool with twofour54 registered companies
5. Khalifa Industrial Zone (KIZAD)
Khalifa Industrial Zone (KIZAD) specialises in trade, logistics, and industrial business activities. It offers flexible ownership rights to businesses accompanied by highly beneficial free zone and non-free zone solutions for land leasing, warehousing, and more. KIZAD has a leverage link to Khalifa Port––the region's first semi-automated port––which gives you access to the regional and international markets via air, sea, land, and future rail. KIZAD's licensing options are Industrial, Trading or General Trading, and Service. 
Abu Dhabi takes pride in its economic stability as the UAE capital as well as business friendliness to startups, SMEs, and large-scale organisations. That is why starting your company in the Emirate can also help you position your brand strategically with a substantial amount of benefits from the world-class free zone jurisdictions of Abu Dhabi. 
Now that you know different options to set up a business in Abu Dhabi, check out Mainland or Freezone? Which one is better for you