Ras Al Khaimah, the fourth largest Emirate that sits at the northernmost part of the United Arab Emirates, continues to boost its economy as a major investment hub for various business and industrial activities in the country. Free Zones in Ras Al Khaimah gives investors benefits like cost-effective licenses and low cost of living.
The formation of multiple economic zones in the Emirate provides world-class facilities built on international standards. It offers a competitive commercial advantage to a large pool of businesses; big manufacturers in the UAE today.
Ras Al Khaimah is where three major cement companies are currently based. It makes the Emirate the largest producer of cement in the country. Not only that, but it is also where the biggest pharmaceutical company in the MENA region can be found. 
List of Free Zones in Ral Al Khaimah
It is not surprising that Ras Al Khaimah has more to offer to investors and entrepreneurs than just being a famously known destination for tourists for its luxury beach resorts. To give you an idea of how you can set foot in the Emirate as an entrepreneur, let's take a look at Ras Al Khaimah Economic Zone (RAKEZ. It is the leading investment destination of more than 50 business sectors and currently hosts more than 14,500 businesses today.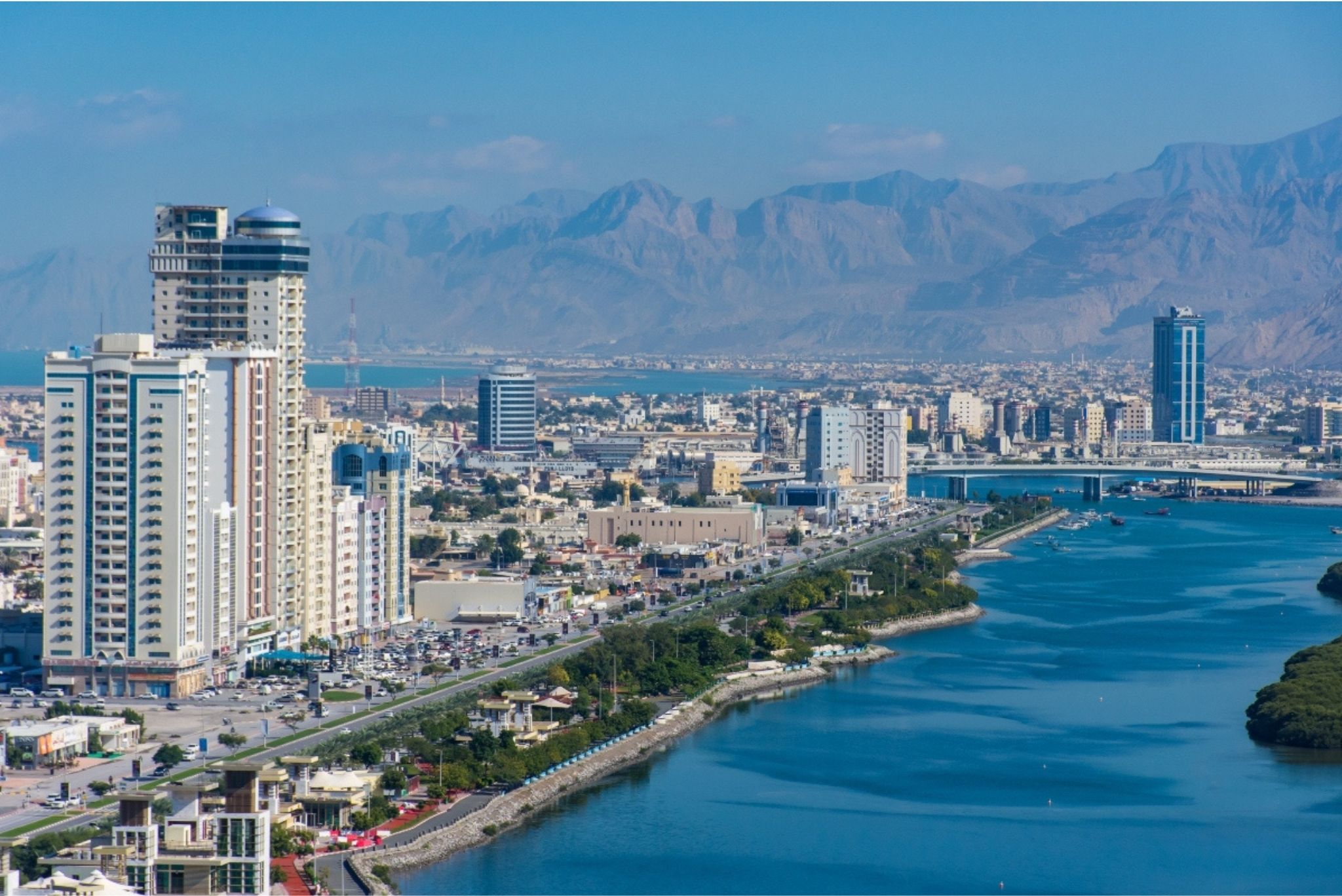 Ras Al Khaimah Economic Zone (RAKEZ)
RAKEZ was formed in 2017 to centralise the authority and business regulations of Ras Al Khaimah Free Trade Zone (RAK FTZ) and RAK Investment Authority (RAKIA). Since then, it has become a powerhouse of six specialised zones that cater to almost all businesses. Manufacturing is one of the major business activities that contribute to the Emirate's overall economy. Thus, three of its zones are dedicated to the industrial sector.
Al Ghail Industrial Zone is the perfect place to establish large-scale manufacturing enterprises. It offers free zone and non-free zone entity options. It has a total of 28 million square meters (m2) and companies can lease various sizes of land plots from 5000 m2 as well as labour accommodations. 
Al Hulaila Industrial Zone caters to the heavier side of industrial manufacturing of free zone entities. It covers a total of 1.3 million m2 and land leasing starts from 2500 m2. It also has pre-built warehouses, labour accommodations, and small to medium-sized offices. 
Al Hamra Industrial Zone houses both light and heavy industries. It comprises a total of 9.1 million m2, offering businesses with land plots that start from 2000 m2. Companies have the option to incorporate as a free zone or non-free zone entity. Plus you can benefit from facilities such as warehouses, offices, and labour accommodations. 
RAKEZ Business Zone is specifically designed for startups and SMEs that are new in the business industry. Yet they can benefit from world-class business centres and a supportive environment. Startups have the option to start small or big with the zone's Flexi-desk solutions as well as modern offices. 
RAKEZ Academic Zone is a dedicated zone for academic services. It aims to increase the Emirate's feasibility as an education and training hub in the Gulf region. The zone has pre-built buildings and offices as well as land plots that are readily available for lease. 
RAKEZ Media Zone is home to a large number of creative media and entertainment firms. It continues to make noise as one of the thriving sectors today. It provides cost-effective office solutions for startups such as Flexi facilities and warehouses ideal for various media activities.
The Emirate is the perfect location to access markets of the greater MENA region and the world with the presence of five major seaports and an international airport. Now if you're thinking of finally setting up a business in any of the Free Zones in Ras Al Khaimah,  working with a company formation specialist like Decisive Zone is highly advisable to ensure successful incorporation of your business.