Dubai Technology Entrepreneur Campus
For those entrepreneurs in the startup world looking to build their tech business in Dubai, Dubai Technology Entrepreneur Camp (DTEC) might have everything you need.
DTEC is a DSOA initiative, with the emphasis on nurturing and supporting individuals and teams in order to build a community that can professionally grow together. Seen as an innovation hub, the largest of its kind in the MENA region, the campus plays host  to hundreds of startups, SMEs and technopreneurs from all over the globe.
Location
Technohub 1, Dubai Silicon Oasis
Near Axiom HQ and RIT University
Dubai, UAE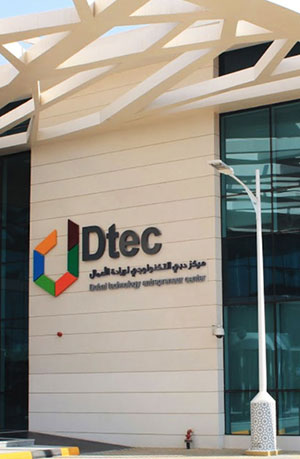 Advantages of DTEC company setup
License types
IT-related licenses
License types
IT-related licenses