Dubai International Financial Center
Dubai's onshore financial centre is the Dubai International Financial Centre (DIFC) that gives businesses, including financial institutions, a solid and streamlined foundation from which to reach the region's emerging markets.
DIFC has at its core an independent risk-based regulator, the Dubai Financial Services Authority (DFSA). This regulator oversees the distribution of licenses and activities for each and every banking and financial institution in DIFC. It has been created with principle-based primary legislation in mind, similar to that which is found in London and New York. Companies setting up in DIFC can feel confident that the DFSA has a key role in ensuring that confidence in the financial centre is well placed.
Location
Sheikh Zayed Rd
Dubai, UAE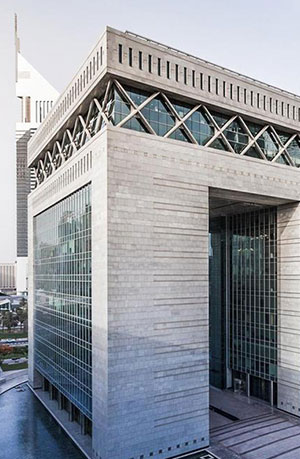 Advantages of DIFC company setup
License types
Ancillary services
Asset management and fund registration
Banking services
Business processing operations
Capital markets
Islamic finance
Reinsurance and captive insurance
License types
Ancillary services
Asset management and fund registration
Banking services
Business processing operations
Capital markets
Islamic finance
Reinsurance and captive insurance